brareg
Norway's leading solution for expert control
.
QR-codes

Flexible checklists

Search

Inspection history

PC, smartphone, pad
BRAREG helps inspectors to perform annual controls using an easy checklist, accessible from our QR-code on the equipment.
BRAREG is a continuation from 123Service used by inspectors across Norway until now, performing more than 500 inspections per week. BRAREG provides better sharing features, better checklist features and is more easy to use. As an Inspector you may use the mobile device that suites your working style - a smart phone, pad or laptop - take photos of issues you discover - finalize and share the inspection report with others.
Easy flow on inspections
Whether an inspection is planned or ad-hoc, BRAREG gives you a easy-to-use inspection flow with pre-configured checklists that the technical manager can easily adapt. Look up or scan the QR code on the equipment, start the inspection, work your way through the checklist point by point and document with pictures if necessary. Then finalize the report and share it with those who need it. When you finalize the inspection, the equipment register is also updated with the new status.
Easy-to-use flow; start, do, finalize, share.

Easy to look up or scan QR-code to start inspection.

Plan ahead or start the inspection ad-hoc.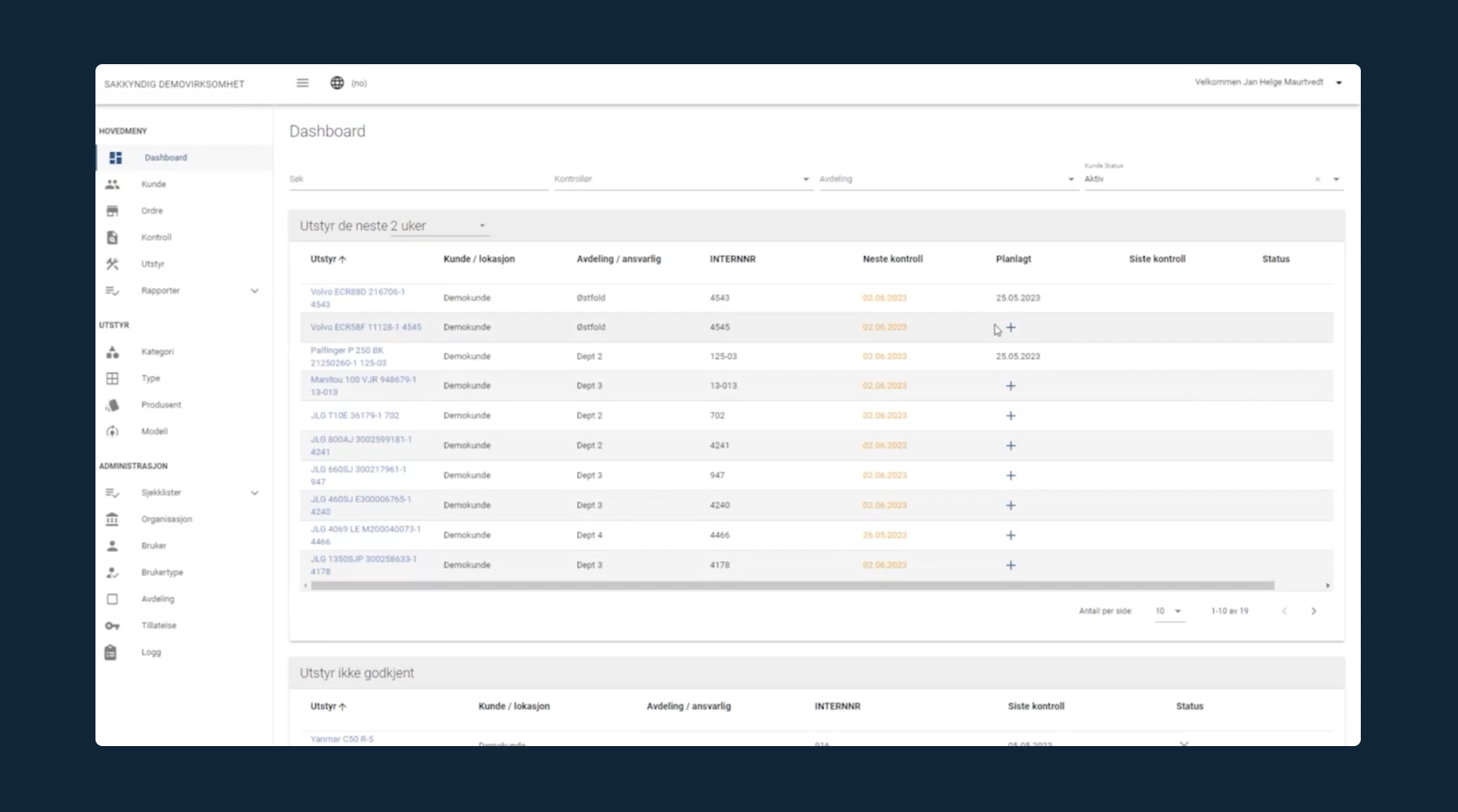 Easy-to-use flow, good search and lookup.
Inspection history across business entities
Inspection history can be made available across other companies and other systems. The register makes it easy to avoid duplicated equipment and ensure that all inspections follow the equipment regardless of owner and user.
One equipment, one register entry enable a complete inspection history across business entities.

Equipment owner have access to inspection history on their own equipment.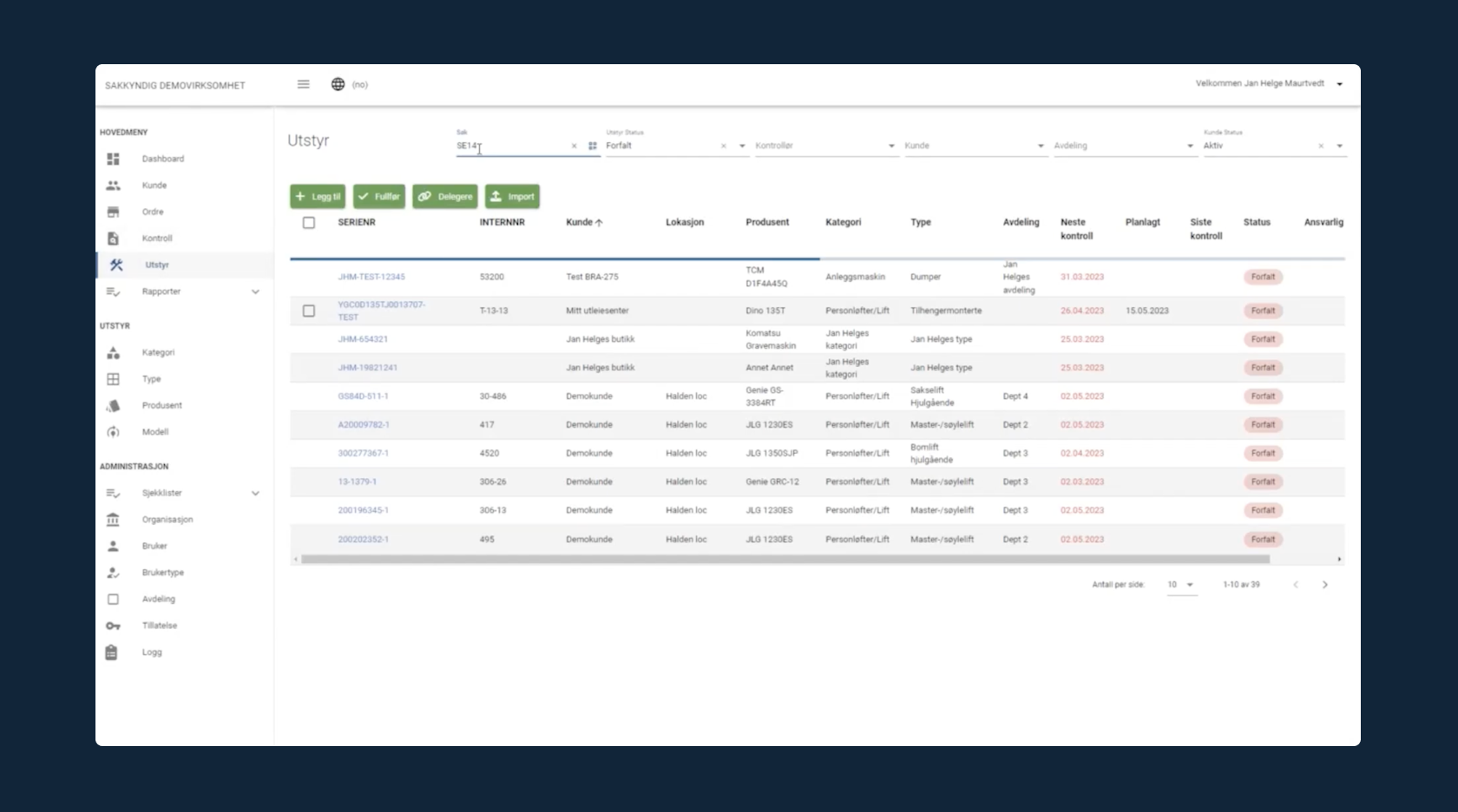 Complete annual inspection history of the equipment.
Reports and audit logs make both day to day work and revision easier
In BRAREG it is easy to find answers to questions the auditor asks, such as how many inspections have been carried out within each category, which checklists have been used, how many inspections have been unlocked and why?
Equipment report for upcomming inspections.

Inspection report of completed inspections.

Audit log for all actions in BRAREG.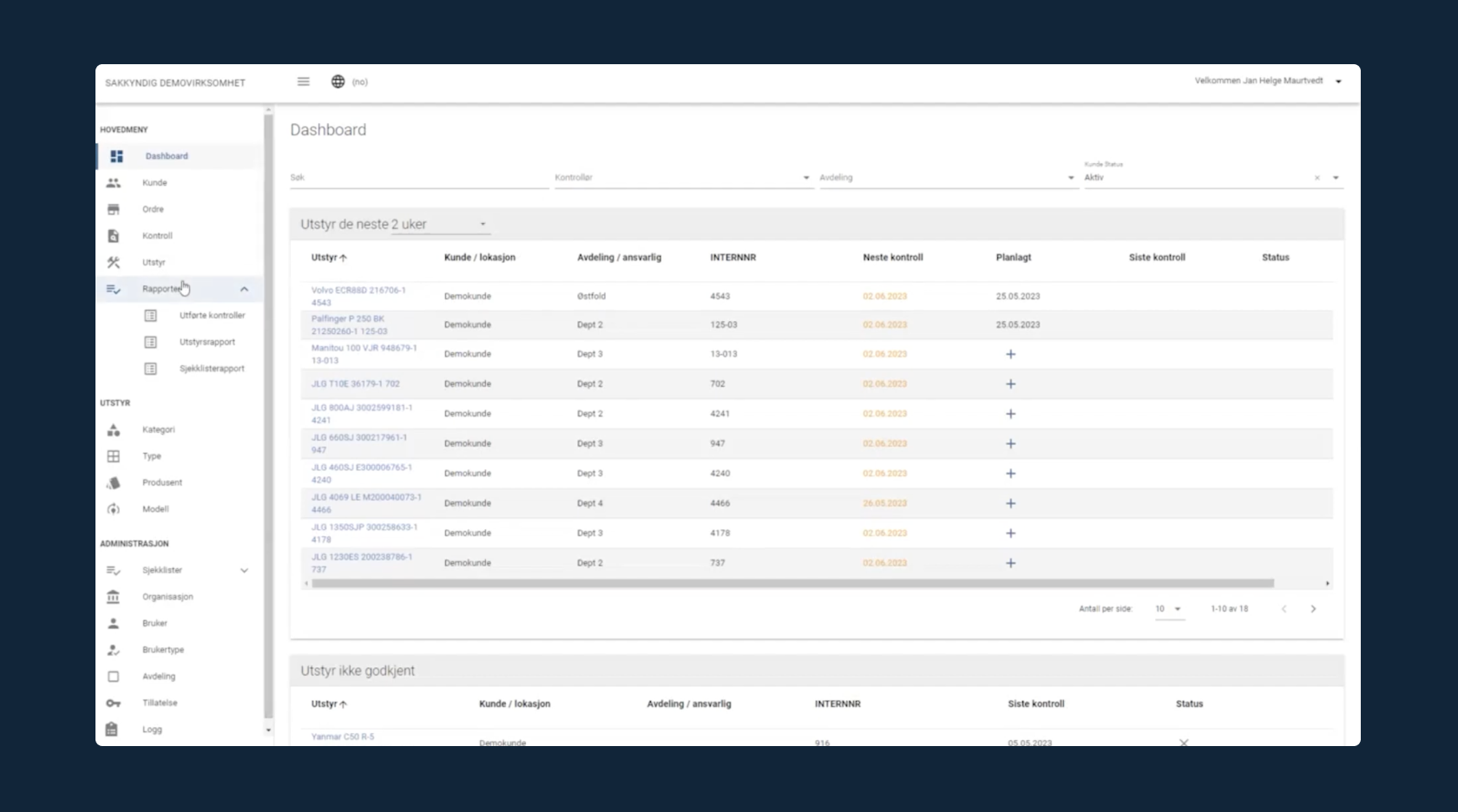 Reports of upcoming equipment inspections, done inspections and checklist usage.
Want to know more? Contact us
.